About us
AstroForYou is a professional astrological service that has collected all the best from the world of astrology.
AstroForYou
professional astrological service
The company has existed in Russia since 2012. Anna Right, our founder and leader, is a master of astrological sciences and has been practicing astrology for over 10 years. The activities of AstroForYou include not only compiling unique personal and business horoscopes, but also conducting trainings on the development of consciousness. We also hold marathons, live meetings, offer astrology training (we invite you to our online school) on the basis of the academic base.
Our whole team is amazing people with a special mindset and thoughts. As the Buddha said: "We are what we think. We are all that arises in our thoughts. With our thoughts we create the world ... ".
Our goal is to help everyone who came here to improve their lives. And no matter how this happens - with the help of astrological analysis, participation in trainings on personal growth, using our analysis system or simply by reading a book. We give our customers the best we can give.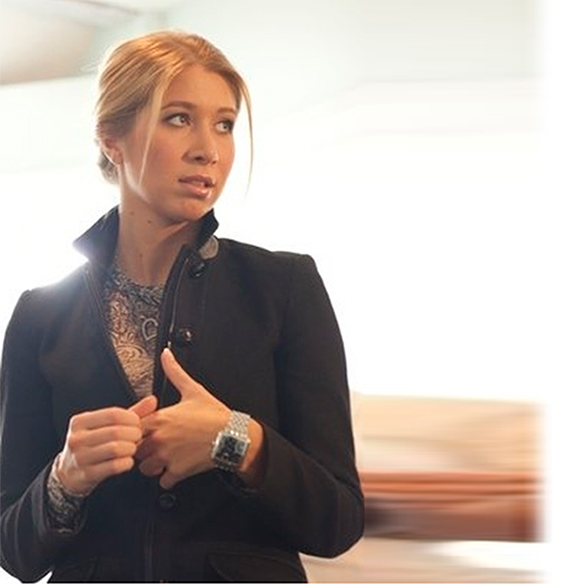 ANNA RAIGHT
Professionally engaged in astrology for more than 10 years, Anna got her master degree in astrology with the Shestopalov Astrological Academy of Sr. Petersburg, Russia.
I truly love what I do and hope for everyone to find their purpose in life. My goal is to help people understand their life mission, making the process easier and faster for them. Astrology is an excellent tool, which, in my opinion, should be used by every single person, just like we use the weather forecast to find out if it's going to be raining. We only have to keep in mind that this "weather forecast" is individual, since each of us has their own personal charts. Therefore it's highly recommended that you get a professional astrologer's support understanding your horoscope just like you normally consult your doctor on your health issues, or another option - you can always try to become a professional astrologer yourself!
We are cooperating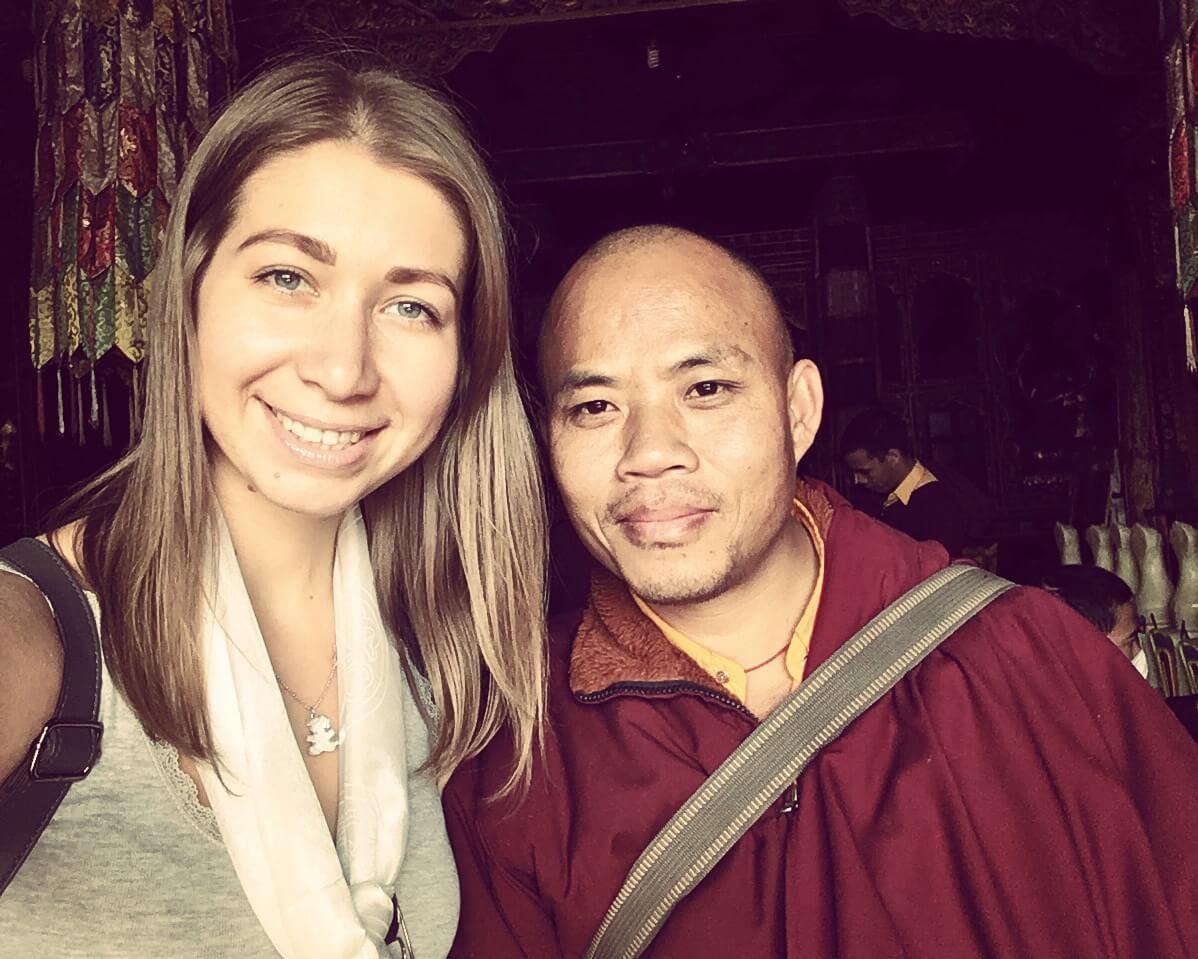 Kathmandu, Nepal
Meeting with a monk in Kathmandu, Nepal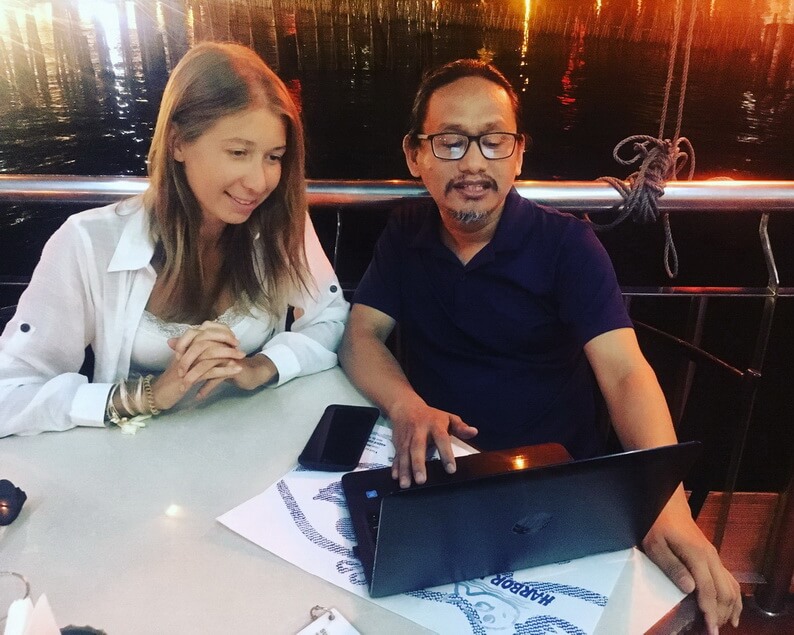 Philippines
Meeting with a famous Filipino astrologer, sharing methods and knowledge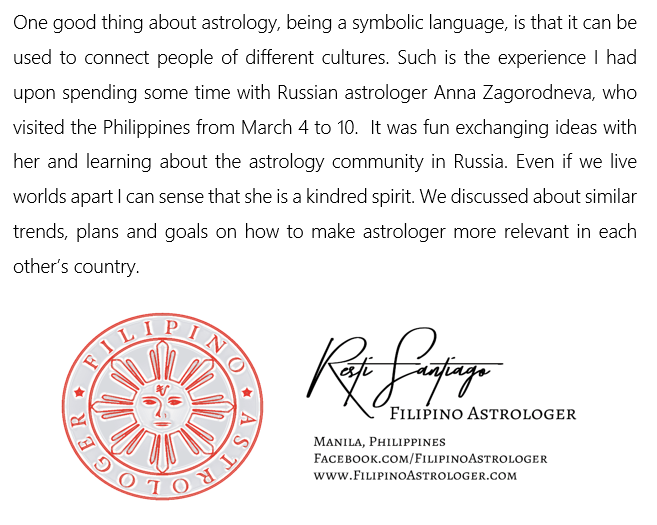 Philippines
Meeting with a famous Filipino astrologer, sharing methods and knowledge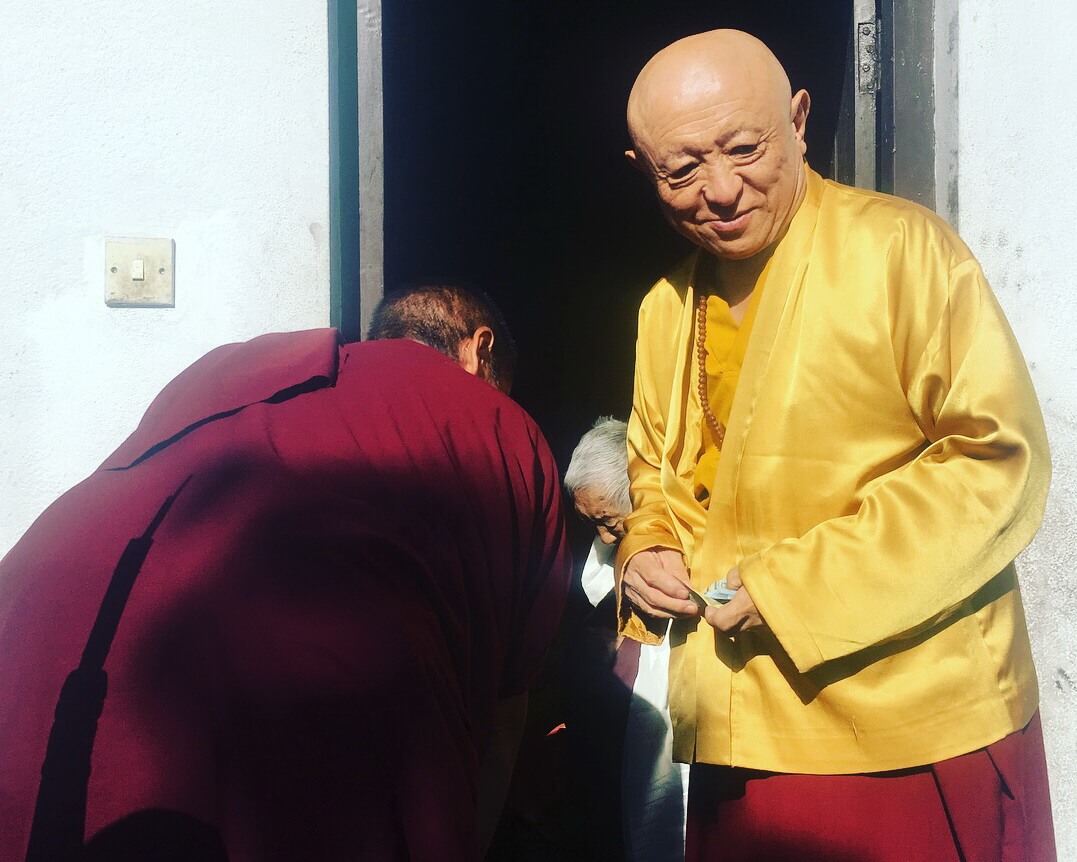 Nepal
Meeting with the chief Rinpoche of Nepal
Diplomas and Qualifications